Dear Clients, Volunteers, and Partners!
We are pleased to announce our fall event schedule and the new format of our blood draws. As always, our schedule is located on the front page of our website here.
AHF is a nonprofit delivering health fairs statewide since 1980. AHF is recognized as an Essential Service by the State of Alaska because of the affordable, high-quality blood tests that we offer at nonprofit prices. AHF developed a comprehensive COVID-19 Plan to ensure the safety of our clients, staff, and volunteers during these challenging times. The plan has been reviewed and approved by the State of Alaska, and AHF would most likely be able to remain open even in case of a Second Wave/Quarantine.
At this time, AHF transitioned all events by-appointment-only. This was done to minimize the clients' time in the office, and to ensure social distancing. The services are delivered quickly and efficiently in a safe and pleasant environment. Waiting times are minimized to 5 minutes or less in most cases.
To make an appointment, go to our main page and find the event that you are interested in. Click the "Make Appointment" button next to it. Pick a date and time that works for you and follow the prompts. Please check your email for a confirmation message when you are done. You are now able to cancel or reschedule your appointment using the link in the confirmation email.
Some considerations when it comes to the new event format:
If you have any difficulties scheduling an appointment, please don't hesitate to give us a call: (907) 278-0234 in South Central or (907) 374-6853 in Tanana Valley area.
Please note that online appointments may not be immediately available for all events for logistical reasons.
The per-visit fee applies only to the office draws. There are no per-visit fee at any events held outside of our offices.
We are very excited to serve you this fall. We are certain you will enjoy the new format of our events. The new scheduling system is easy to use; and if you need help, you can always give us a call. We look forward to seeing you at our events!
Please call us with any questions, (907) 278-0234 in South Central or (907) 374-6853 in Tanana Valley area.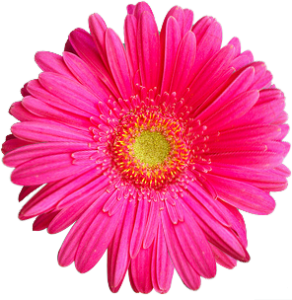 For Health Educators:
As always, there are no exhibitor fees at any of AHF events, and we welcome local agencies and nonprofits to come and educate on important health topics of your specialty. However, the number of spots for exhibitors have decreased significantly compared to our traditional health fairs held before COVID-19. We encourage all prospective exhibitors to check availability of exhibitor space with our Program Directors. We will do our best to accommodate as many as we can, without comprising the safety of our clients, volunteers, staff, and exhibitors.
For Volunteers:
Please follow the link below to register to volunteer at AHF events. We encourage you to give us a call, so that we can share some information with you about our new safety protocols – (907) 278-0234 in South Central or (907) 374-6853 in Tanana Valley area. The vast majority of fall events are published in the schedule; however, there are still some that we may add in coming days and weeks. Please check our website every week or so for new events, if you are looking for more volunteer opportunities. There is no need to fill out a new application to add an event – simply give us a call, and we will add it to your existing application. We appreciate your gift of time and life energy – AHF events would not be possible without you.