For Medical Professionals
Host a Health Fair Info Request Form
Blood test descriptions and pricing – click to view.
Alaska Health Fair is a nonprofit serving Alaskans since 1980. AHF Health Fairs offer free health education, health screenings, and affordable blood tests. We deliver around 100 events annually statewide. Thousands of Alaskans attend Health Fairs each year.
Did you know?
95% of Health Fair attendees plan to follow up with a doctor if they learn of a health condition through screenings and tests received at AHF events.


85% report that after attending the Health Fair, they gained a better understanding of some ways they can have healthier behaviors.
Have you considered hosting a Health Fair at your practice or clinic? It's an excellent way to connect with the local community and give people an opportunity to get to know you and learn about your practice. Alaska Health Fair will take care of logistics, advertising, and other duties, so that you can focus on things that are important to you. Interested? Give us a call, (907) 278-0234 (statewide) or (907) 907) 374-6853 (Tanana Valley & Northern Regions) and talk to a Program Director.
Also, time volunteered for Alaska Health Fair meets continued competency requirements for Alaska RN license renewal and reinstatement.
---
Did you know?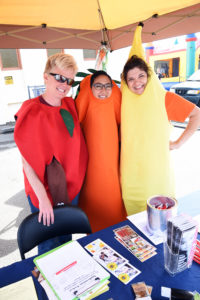 AHF does not diagnose or treat any disease.


AHF does not do any imaging procedures.
We are committed to helping you improve your patients' health
We offer the most affordable comprehensive blood tests in Alaska – a great option for most, and especially great for price-sensitive clients. Click here for a price list. If you need this printed for distribution in your office, please don't hesitate to call us (907) 278-0234. We will have a box shipped to you.
Free exhibitor space is always available at AHF Health Fairs
Health Fairs offer an excellent opportunity to connect with the local community, learn about community's health needs, and grow your practice. If you would like to reserve a booth, please give us a call to (907) 278-0234 or follow this link to fill out an Exhibitor Registration form.
Would you like to publish an article in AHF newsletter? We have over 5,000 subscribers and we accept half-a-page to a page-long articles on health- and safety-related topics. Interested? Please email ed@alaskahealthfair.org. It's a great way to share information about your organization and encourage people to visit your booth.