Dear Alaska Health Fair Clients!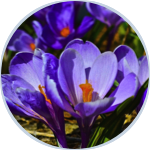 We are pleased to announce that we will be making a few courtesy calls to some of you in the next couple of weeks, to share information about mostly-free diabetes management classes and resources. If you had a high blood pressure and/or blood sugar when you took your A1C diabetes blood test with Alaska Health Fair last fall, there is a good chance you will get a courtesy call from our staff.
For your convenience, we are posting the list of classes and resources here. This is the information that we will be sharing during the call. Follow this link to download the document. Also, please feel free to share it with your friends and relatives if needed. It's a great compilation of locally-available resources and places to get help.
If you found this information useful, please let us know. If many of you like it, we will do this kind of initiatives more often. If, on the other hand, you did not find it useful, please let us know, too. Here's a link to our feedback form. We appreciate your input, as always.
A disclaimer: Alaska Health Fair does not hold a financial interest in any of the diabetes classes and resources listed. We are not promoting any organization or agency. We are sharing this information as a service for our clients, and we hope that you will find it useful.
Sincerely,
Alaska Health Fair Team & Volunteers