Thank you for a great Health Fair season!
Health Fairs will start again in the spring. We will publish our new schedule in coming weeks.
Subscribe to our newsletter here. Check our Facebook page for updates.
Our spring schedule is filling up quickly. But it's not too late to invite us to your community – fill out this form.
Alaska Health Fair was founded on the dream of a physician who believed that the road to longevity rests in healthy lifestyles, which develop, in part, through education and screenings.
Alaska Health Fair has been serving Alaskans for generations, since 1980. We are the providers of the Original Health Fair, a unique event model where Alaskans can access free health education, screenings, and tests.  Around 35,000 people attend our events in Anchorage, Juneau, Fairbanks and 50 other communities each year.
Latest News:
Dr. Fitch is periodically answering your questions about health in our newsletters. You can ask Dr. Fitch a question using this anonymous form.
Question from our reader: My Thyroid Stimulating Hormone (TSH) is 1.5 mIU/L. I am having symptoms of sweating and hot flashes. What should my levels be reports as?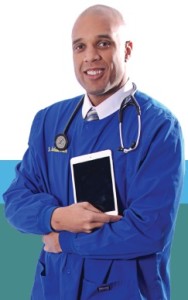 Dr. Fitch: The thyroid gland is the main endocrine gland of our body. The thyroid is responsible for regulating our body's energy, body temperature, and hormones. This gland sits like a butterfly on our neck under the "Adam's apple." The lobes or wings of the thyroid release the thyroid hormones into the blood stream, the main ones being thyroxine (T4) and triiodothyronine (T3), which is more active. These hormones in turn are in charge of activating the other systems in our body that control our energy and growth.
The need to regulate our body's energy and growth is controlled by our brain's pituitary production of Thyroid Stimulating Hormone (TSH). TSH triggers the thyroid to release T4 and T3 in response to the needs of the body.  Once the needs has been meet and the correct amount of circulating T3 and T4 are detected by the brain, then the pituitary can discontinue producing large amounts of TSH.  Without the proper regulation and the proper amount of hormones, we can feel fatique and gain excessive weight if we don't have sufficient  amount, Hypothyroidism; or, feel anxious and experience excessive weight loss if we have too much, Hyperthyroidism.  A doctor will monitor your TSH initially to determine your proper function which may range from 0.5-5 mIU/L but in order to adjust she/he may also ask to test your T3 and T4 level to determine the actual active hormone in the body.
The thyroid may be subjected to several different diseases.  Overactive thyroid disease is considered hyperthyroidism and may be caused by an illness, abnormal white blood cells stimulatin, or cancer.  In contrast, an underactive thyroid or hypothyroidism may be caused from malnutrition of iodine or destruction by white blood cells.  This condition will need to have supplementation of the thyroid hormone in order to help regulate your body's function and will have to be specifically tailored to the indivisual.  Your doctor will be able to offer a variety of medications and management and will need to monitor your thyroid function annually once stabilized to determine further adjustment. The specific level will be determined individually but other conditions should also be discussed if a person is still having symptoms.
Sincerely,
Dr. Michael Fitch
www.conciergemedicineofalaska.com
Why Do Thousands of Alaskans Love AHF Health Fairs?
Fast and Affordable Blood Tests:
You won't believe our prices. Our most popular and comprehensive 27-panel blood test is just $45. It covers a total of 27 indicators including diabetes, liver health, kidney health, coronary heart disease, and many more. Accomplish your biannual screening with us, save hundreds of dollars, and you can take the results directly to your doctor. We do our blood tests with PAML, one of the top ranking laboratories in the United States.
Privacy and Security of Your Blood Test Results:
Alaska Health Fair does not use electronic health record systems and is not a member of any Health Information Exchange programs. We do not share your information with insurance companies, health management organizations, or anyone else. When you do your tests with us, results go directly to you by regular mail. You can keep them private or share them with your doctor, at your discretion.
Preventative Screenings:
Accomplish a variety of free screenings including blood pressure, height and weight, vision, oral cancer, and special screenings like skin cancer, podiatry, chiropractor, etc.
Health Education:
Get the information that you need to stay healthy and happy. Ask our friendly medical volunteers and partner agencies questions and get answers about your health. Learn accurate and up-to-date information about diabetes, heart health, kidney health, liver health, healthy lifestyle, smoking cessation, healthy eating and many more topics. Connect with free health and wellness resources available in your community!
Make us your new family tradition. Thousands of Alaskans who attend Health Fairs each year cannot be wrong. Give us a try and you will fall in love with Alaska Health Fair!