Alaska Health Fair was founded on the dream of a physician who believed that the road to longevity rests in healthy lifestyles, which develop, in part, through education and screenings.
Alaska Health Fair has been serving Alaskans for generations, since 1980. We are the providers of the Original Health Fair, a unique event model where Alaskans can access free health education, screenings, and tests.  Around 35,000 people attend our events in Anchorage, Juneau, Fairbanks and 50 other communities each year.
Latest News:
There are insurance-sponsored "health fairs" out there these days, and they offer "free" blood tests. The prospect of "free blood tests" can be alluring, but are these blood tests really free?
A NY Daily News article says insurance-sponsored "health fairs" and "free" blood tests are used to collect personal information of the most intimate kind—one's blood test results and biometrics.
The collected information is used to "create incentives" for employees to improve their health with the goal of cutting down healthcare costs and insurance premiums. Some companies penalize their employees financially should they fail to improve their health. For example, some employers (and their insurance companies) set "higher deduction for health insurance from employee paychecks," according to the article.
Personal health information is also used to determine what services are offered and when. Once stored, it becomes subject to possible use for marketing purposes and data breaches by hackers.
So, are insurance-sponsored blood tests really free or worth the risk? Would you mind if your health information were collected at insurance-sponsored health fairs and used to make decisions about your health coverage?
At Alaska Health Fair we pride ourselves on being old fashioned when it comes to your privacy. When you do blood tests at AHF Health Fairs, the results go directly to you and only to you. You can take your test results to your doctor and share them with other parties. We think it is only appropriate that you decide how to use your personal health information and no one else. We have been doing Health Fairs for the last 35 years, and we don't plan on changing our approach to handling your personal health information. If privacy is important to you, come to AHF Health Fairs and do your blood tests with us (and bring your friends, too!).
Ask your employer to host a Health Fair at your work site with AHF. Have your company's Human Resource Manager give us a call at (907) 278-0234, and we'll put you on our Spring 2016 schedule.
Follow this link to our fall statewide Health Fair schedule.
Is privacy of your health information important to you? Let us know what you think.
Sincerely,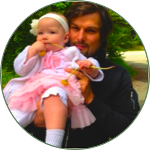 Andrei Chakine
Executive Director
Source: NY Daily News, "Chance for cheaper employee health insurance if workers submit to blood tests, health questions" http://www.nydailynews.com/life-style/health/chance-cheaper-employee-health-insurance-workers-submit-blood-test-health-questions-article-1.969281
Why Do Thousands of Alaskans Love AHF Health Fairs?
Fast and Affordable Blood Tests:
You won't believe our prices. Our most popular and comprehensive 27-panel blood test is just $45. It covers a total of 27 indicators including diabetes, liver health, kidney health, coronary heart disease and many more. Accomplish your bi-annual screening with us, save hundreds of dollars, and you can take the results directly to your doctor. We do our blood tests with PAML, one of the top ranking laboratories in the U.S.
Privacy and Security of Your Blood Test Results:
Alaska Health Fair does not use electronic health record systems and is not a member of any Health Information Exchange programs. We do not share your information with insurance companies, health management organizations, or anyone else. When you do your tests with us, results go directly to you by regular mail. You can keep them private or share them with your doctor, at your discretion.
Preventative Screenings:
Accomplish a variety of free screenings including blood pressure, height and weight, vision, oral cancer, and special screenings like skin cancer, podiatry, chiropractor, etc.
Health Education:
Get the information that you need to stay healthy and happy. Ask our friendly medical volunteers and partner agencies questions and get answers about your health. Learn accurate and up-to-date information about diabetes, heart health, kidney health, liver health, healthy lifestyle, smoking cessation, healthy eating and many more topics. Connect with free health and wellness resources available in your community!
Make us your family tradition. Thousands of Alaskans that attend AHF Health Fairs cannot be wrong… We guarantee, you will love it!